If you never sealed a diamond painting before, this is just one of the many many ways .
The first thing that I'm going to do is getting my rolling pin.So I'm going to roll over the diamonds to make sure they're all sitting flat on the surface as flat as possible.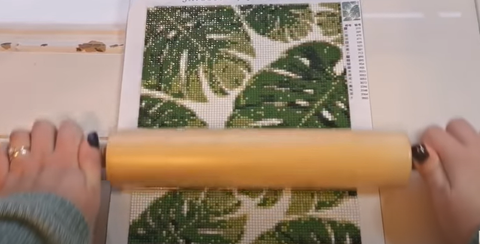 There might some that are still sticking up a little bit but it's just physic. If they aren't overcrowded then they're not going to go down all the way.
The next step is important. I use tombow aqua glue. It's clear.It dries clear. It has a very good bond. Slightly flexible but not very flexible. So I recommend using it on pictures that you intend to frame.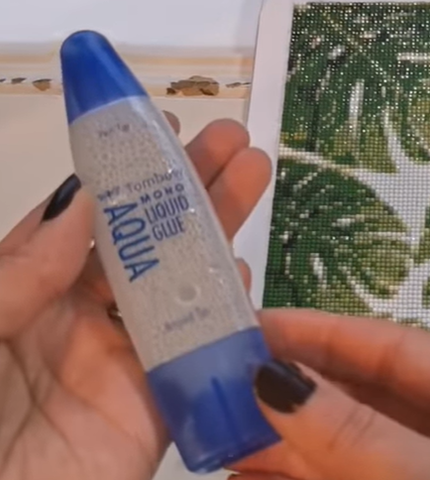 I am going to brush it on horizontally and vertically. Then I am going to use a toothbrush to get all in the little grooves.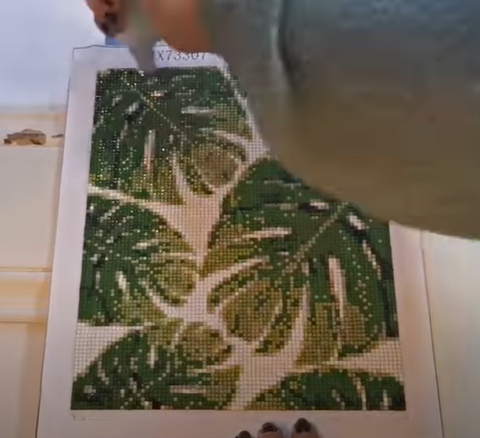 This is going to dry overnight. I'm going to come back to you tomorrow.
🌠🌠🌠Welcome back, it's next day. As you can see, the aqua glue has sealed. It's very stiff. It doesn't flop very much.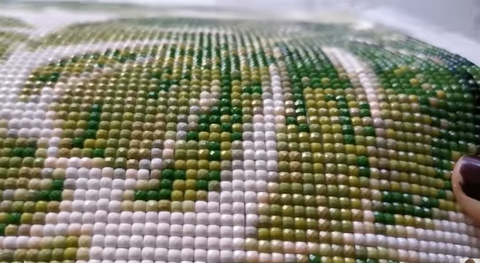 You can hear the seal break a little bit if you move it much.